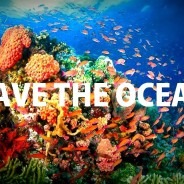 Legendary ocean researcher Sylvia Earle shares astonishing images of the ocean — and shocking stats about its rapid decline — as she makes her TED Prize wish: that we will join her in protecting the vital blue heart of the planet. To restore the ocean ecosystem, you're saying we must put an end to overfishing and bottom trawling, which you liken to "catching songbirds with a bulldozer." Is there such a thing as eating fish responsibly these days? Except for those living in coastal communities — or even inland if we're talking...
read more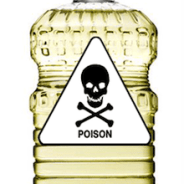 Before 1930, Americans did not use omega-6 oils for cooking or baking. The most commonly used oils were lard and beef tallow. But after World War II, manufacturers began producing vegetable oils, mainly corn oil, on a large scale. Because most people (mainly women, who were the primary cooks) preferred solid oil over liquid, the manufacturers used a special hydrogenation process to turn liquid corn oil into a gleaming white solid known as Crisco. This new product was called "partially hydrogenated vegetable oil." A major motivation for the...
read more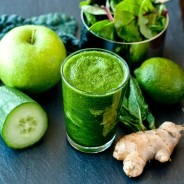 Green vegetables such as spinach, curly kale and endive, and superfoods such as spirulina, chlorella and phytoplankton all contain chlorophyll. If you consume a couple of grams chlorophyll every day, then losing weight is likely to be a little easier, according to a human study that researchers at the University of Lund published in Appetite. The Swedes gave 53 overweight women aged between 40 and 65 a daily 5 g of chlorophyll-containing thylakoids derived from spinach, and observed that this dramatically reduced their appetite for sweets and...
read more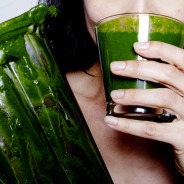 Green smoothies are not just delightful refreshments but they're in addition wonderfully helpful for physical fitness. A Green smoothie a day can totally transform your health. Most people don't get enough leafy greens, and drinking a green smoothie is a great way to get your greens without needing to taste or chew them. Green smoothies make the perfect way to sneak extra greens into children and green phobic adults. Here is one delicious recipe for a blender full (1.5liter) of goodness: 2 cups of water 3...
read more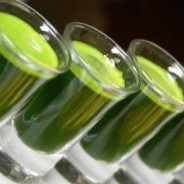 Instead of putting a teaspoon in your smoothie, another way of getting your daily fix of phytoplankton is by making shots. Just like you would take a wheatgrass shot… So take a small glass and put in a teaspoon of marine phytoplankton. This also is the daily recommended dose. Stir it up and there you go! Easy does it. Another way to sneak in some extra greens into your diet. Afterwards check your green moustache in the mirror!
read more
We've all heard about buildings powered by solar or wind energy, but an algae-powered building? Splitterwerk Architects have designed just such a structure, dubbed BIQ, which will be the very first of its kind. Covered with a bio-adaptive façade of microalgae, the distinctive building has been designed for the International Building Exhibition in Hamburg and is slated to open this month! To create the algae façade, the building is covered in bio-reactive louvers that enclose the algae. These louvers allow the algae to survive and grow faster...
read more
BACKGROUND Sea the Truth is based on numerous scientific publications that examine the problems of seas and oceans. Below follows an overview of the themes addressed in the film and a brief explanation. DEEP TROUBLE: WHALE MORTALITY CAUSED BY OVERFISHING According to a report of the New Zealand news channel 3News sea mammals, among which whales, are dying of malnutrition. The makers claim that this is caused by overfishing. Watch the report here: http://www.3news.co.nz/Deep-Trouble-/… FISHING POLICY AND QUOTA Fishing policy around the...
read more
This is a great video by Dr. Glidden on how necessary proper vitamin supplementation is for the body. He also speak of Bioavailability and how vitamins need to be mixed in the proper amounts to be fully utilized by the body. Beyond Tangy Tangerine is the best vitamin supplement in the world. For more info please visit www.gotangy.com
read more
The documentary is about a truly unique and wild piece of nature in the second dense In one of the world's most populous country has developed a nature reserve of international stature : Oostvaardersplassen . Here nature determines the rhythm . For two years, followed by a number of film teams foxes , geese , kingfishers , deer and the largest herd of wild horses in Europe. The result is a nature film like that has never been made ​​. Earlier in Netherlands The expressive Konik horses shed their foals between the calves of the...
read more